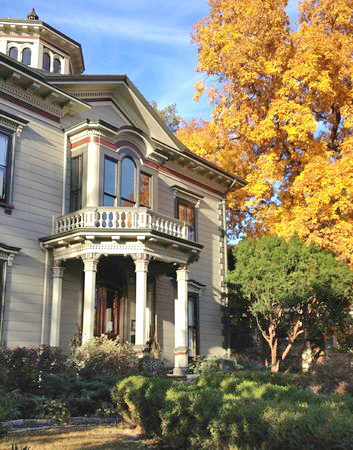 "World-class
chamber music
in an intimate setting"
Experience chamber music as it was originally intended to be heard—in the intimate setting of a sumptuous Victorian mansion filled with ecletic furnishings and original artwork.
During 2016, the Meiningen Trio will present three exciting program weekends. Friday nights will feature a concert and an elegant dessert/wine reception, while the Saturday nights will pair music with world-class cooking and offer a four-course gourmet meal.
For tickets and information click here.
ABOUT THE ARTISTS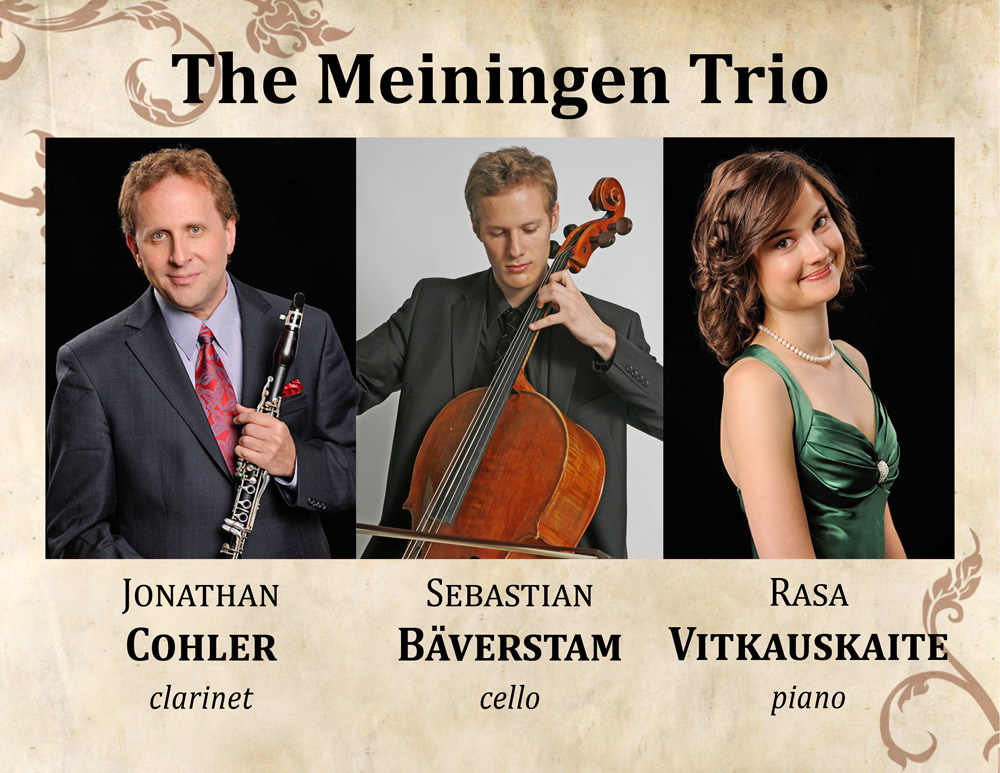 Named after the city most closely associated with Brahms and several of his important works—including the most important work of the genre—the Meiningen Trio includes renowned clarinet soloist Jonathan Cohler, Concert Artists Guild prize-winning cellist Sebastian Bäverstam, and multiple prize-winning pianist Rasa Vitkauskaite.
Meiningen Trio is committed to bringing world-class chamber music performances to a diverse audience, while offering informative and entertaining introductions to all works performed. Their performances have been hailed by music aficionados and occasional concert goers alike.